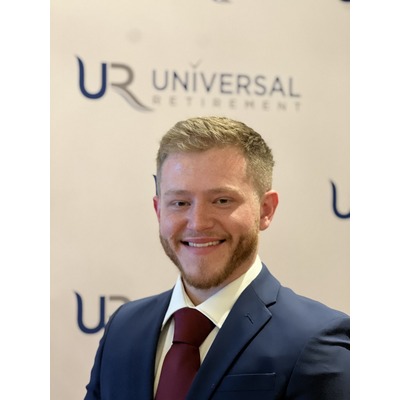 Trevor Brachtenbach
Trevor Brachtenbach is a highly accomplished Financial Professional and a rising star at Universal Retirement. He was recognized with multiple accolades in his first year at the firm, including Rookie of the Year, MVP, and membership in the prestigious 100k club. With a drive and passion for serving the public, Trevor is committed to helping individuals achieve their unique financial goals.
Trevor recognizes the importance of early financial planning, emphasizing the value of maximizing each dollar and preparing for retirement. He is dedicated to building lifelong relationships with his clients, providing personalized and knowledgeable advice to inform their financial decisions.
Beyond his professional accomplishments, Trevor enjoys spending time at the coast and cherishes his relationships with family and loved ones. He specializes in working with public employees, including educators, medical professionals, police, and firefighters, though his expertise extends to a diverse range of individuals.
If you are seeking to plan for your financial future, Trevor is eager to offer his expertise and support. Contact him today to schedule a meeting and start focusing on tomorrow with confidence.