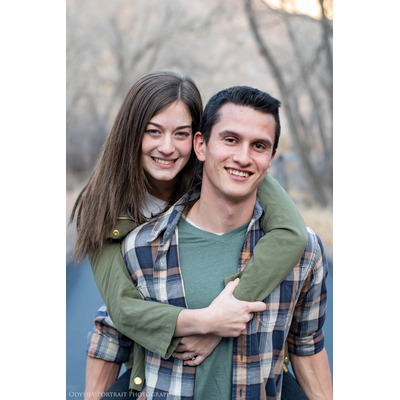 William Ortiz
Will is one of our top financial professionals. He is an expert in helping individuals & families properly plan for their financial future. Will specializes in helping individuals understand their financial options to enable them to optimize their tax benefits and maximize their pension, 401(k), 403(b), IRA, and other supplemental retirement savings options. Will has been an agent of Universal Retirement since 2021.
Will has a strong background in business and finance, starting with his bachelor's degree of Human Resource Management with a strategic emphasis from Brigham Young University. Upon graduation, Will went to work for Goldman Sachs. It was here that Will gained a strong passion for helping individuals and families of all backgrounds properly understand finances and be empowered to plan for a comfortable retirement.
When he is not helping his clients create a financial plan to grow and preserve their wealth, Will is spending time with his wife, Kendall, and their two dogs, Duke and Scotty. Will also devotes a large amount of his time to his other passion, football. He coaches high school football and loves helping the kids improve and perform. He has coached football at the high school level for 5 years after playing 1 year of college following his high school career.
Will@uniret.com | (240) 422-1407
Will currently specializes in helping individuals and their families in the following states:
Maryland – 3002370268
Utah – 901993
Pennsylvania - 1120858
Nevada – 3830378
California - 4306011
Washington – 1148189
Idaho - 921778